! ---.-Original site design by Ian, no part of this site my be used without permission, ----!>
Movies
Composed a majority of the instrumental score. Winner "Best Music" by Xbiz360, Nominated "Best Soundtrack" AVN.
Major Recording Discography:

With THE MYRIAD FORM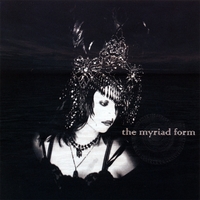 "The Myriad Form", Engineered by Ian Mayer, Executive Produced by Ian Mayer, played drums on all 11 tracks, & guitar on 5 tracks. Click album cover to purchase.

"The Ocean Deep" Engineered by Ian Mayer, Produced by The Myriad Form.
With WITHOUT TEARS

"Tatters" - Produced and Engineered by Ian Mayer
"Absynthe 2 year Aniversary" - I.I.H Recordings



With IDOL WORSHIP

"Insatiable Discord and Obsessive Lust" - on Templedisc. Recorded at 3 Palm Studios, produced by Dieta Klaus and Ian Mayer

"On Your Knees" (single)-Templedisc
Soundtrack "The Rib"-Bayless/Skweres Filmworks
"Absynthe Underground" Compilation-I.I.H. Recordings
"Absynthe One Year Anniversary"Compilation-I.I.H. Recordings
"My Darker Side"-(limited edition single)-Templedisc

"Kaleidoscope" Magazine Compilation CD-London, UK

With NEAR DEATH EXPERIENCE

"Anastasia" - Recorded at Paramount Studios.
featured on the Triple X compilation Dim View of the Future
Hallows Hill 1999 Sampler
and on the Foundations Forum compilation.

BLOODY BOOTLEGS - recorded at Bitemark Studios.

On TV
UPN Channel 13 Los Angeles News Theme (ran every night for appox one year)